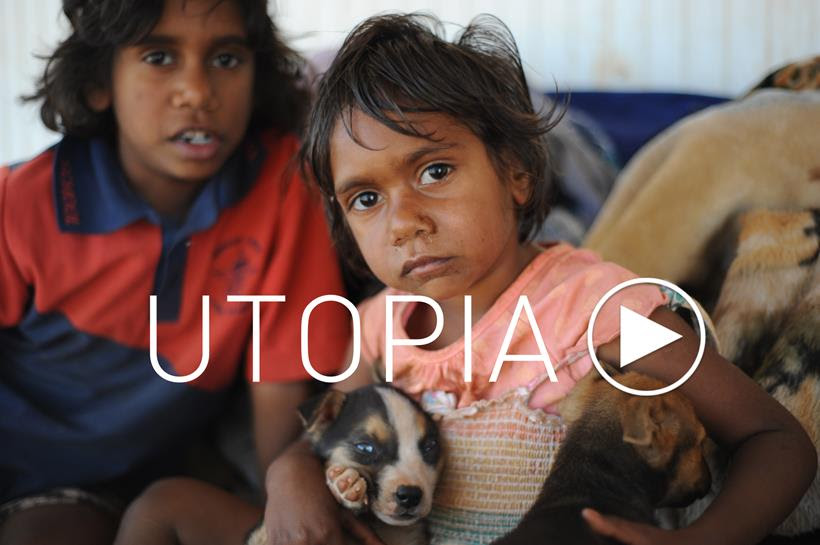 UTOPIA is an epic new production by the Emmy and BAFTA winning filmmaker and journalist John Pilger, which opens in Brisbane at the Palace Centro in James St, Fortitude Valley this Thursday 27th February.
"This powerful film by John Pilger looks at the awful truth behind white Australia's dysfunctional relationship with Indigenous Australians." – The Guardian
Utopia is a vast region in northern Australia and home to the oldest human presence on earth.
'This film is a journey into that secret country,' says John Pilger, 'It will describe not only the uniqueness of the first Australians, but their trail of tears and betrayal and resistance – from one utopia to another'.