The five excuses marketeers use for failing to promote sustainability
Many US companies are increasing their sustainability, but are reluctant to promote their efforts, writes Tensie Whelan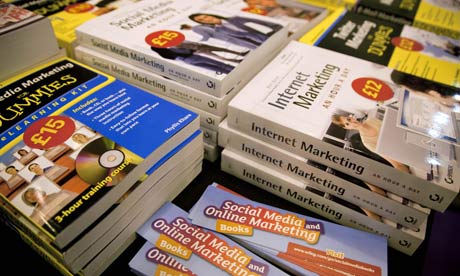 Marketers need to stop excuses for failing to promote sustainability Photograph: Jeff Blackler/Rex Features
While a growing number of companies are increasing the sustainability of their own operations and supply chains, many – particularly US companies – are surprisingly timid about promoting their efforts. I hear the same excuses over and over again from marketing professionals and brand managers. They boil down to five themes:
Customers aren't asking for it
Generally, companies point to surveys showing that only 10% to 15% of consumers actively search out sustainable products. Fair enough. But average consumers also don't generally demand a new kind of chip, soda or smartphone. Instead, marketing professionals usually develop campaigns to convince us we want those new things. Why should sustainability be any different?
When we give it to them, they don't want it
Some companies say they tried to promote a more sustainable product and people didn't buy it, so clearly there's no interest. When I look at these examples, they usually contain one of several common mistakes: either the product was inferior, it cost more, it got buried among the regular offerings or its marketing was boring, confusing or inadequate.
Sustainability is boring, too complicated and too expensive
It can be all of these things, but it doesn't have to be. For example, Rainforest Alliance's video about the common man trying to protect rainforests, Follow the Frog, went viral with 1.3m views, 25m tweets and a TED award. The move toward more local, artisan or authentic products can be marketed in a cool and interesting way.
It's risky
By trying something new, we might lose customers. It's unusual to see a company lose market share by focusing on sustainability, although inadequate marketing can certainly reduce potential gains. Both McDonalds and PG tips (a UK brand of tea owned by Unilever, which also owns Lipton) increased their sales after promoting Rainforest Alliance-certified tea and coffee.
We need to communicate our core attributes
Sustainability isn't core. Yes, people need to know that your product tastes good, for example. But in order to break out of the pack and tap into an accelerating consumer shift toward buying from companies that reflect their values, we need to make sustainability a core attribute.
A 2011 study identified a big consumer shift from mindless to mindful consumption, which author John Gerzema, president of Brand Asset Consulting, calls the "spend shift." People who want to patronise businesses that reflect their values, so-called "spendshifters," make up 55% of the US population, according to the study. Between 2005 and 2009, the key brand attributes that grew in importance for American consumers include kindness and empathy, which increased by 391%; friendliness, up by 148%; high quality, up by 124%; and socially responsibility, up by 63%.
Marketing professionals should be finding innovative ways to sell sustainability by tapping into trends such as growing interest in community, in knowing where products come from and in supporting artisans and by using technologies to bring unique stories to life.
I'm not necessarily talking about using the words 'sustainable,' 'socially responsible' or 'ethical'. Instead, I'm talking about focusing on the core attributes of sustainability, such as the ability to track the product back to a place and producer of origin, and making them fun, cool and relevant to consumers. If marketers have created a multibillion-dollar business out of carbonated sugar water, they should be able to proactively and creatively figure out how to sell products and services that are actually good for people, communities and the planet. No more excuses.
Tensie Whelan is the president of the Rainforest Alliance