What the new Climate Camp Cymru can do for Wales
We'll protest against opencast mining and ensure the Welsh Assemby's 2020 pledges are met … so why not join us?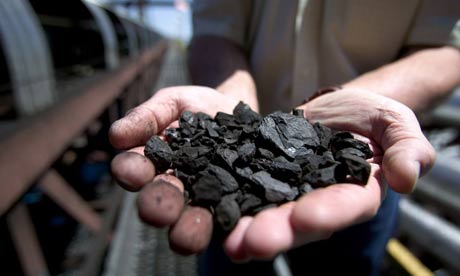 When members of the UK's first Camp for Climate Action pitched up next to Drax power station in 2006, they can scarcely have realised how far things would come in just a few years. This year the Climate Camp movement is spreading right across the world, with Camps springing up in the US, Australia, France, Ukraine, Scotland, India and elsewhere.
Over the next four days near the town of Merthyr Tydfil, Climate Camp Cymru – Wales's first national Camp for Climate Action – will be joining them.
The Camp is itself a protest, but is far more than that. It is a vibrant experiment in popular democracy and self-organisation; a bustling centre of educational activity (with workshops on everything from the latest climate science to making your own rocket stove); a training ground, giving people skills up to take direct action; and a place to meet others, form networks, and grow a movement to confront the root causes of climate change in Wales.
---
The need for such a movement has never been more urgent. Climate change already kills 300,000 people each year and is rapidly accelerating, the UK government remains constrained by the intense grip of corporate interests, and the pursuit of endless growth sets the political agenda.
What part, then, does Wales play in all this? The Welsh Assembly government has pledged to make us a net carbon neutral country by 2020 – an impressive-sounding goal. Yet once Wales's abundant natural resources and small population are accounted for, this target turns out to be extraordinarily timid. Wales has vast reserves of wind, wave and tidal power waiting to be exploited.
But Wales's green pledges are far from the whole story. In concert with the UK government's plans to "maximise economic recovery … from remaining coal reserves", opencast coal mines are being developed across South Wales. The Ffos-y-Fran mine, on the doorstep of Merthyr Tydfil, is one of the largest such mines in Europe. During its 15-year lifespan, coal from Ffos-y-Fran is set to generate as much CO2 as Mozambique in the same period. Meanwhile, local residents, unprotected by the UK's standard provision of a 500-metre buffer zone between town and mine, have had to bear the brunt of the constant noise, dust, diesel fumes, visual and health impacts.
In climate terms, coal is the most damaging fossil fuel there is, and despite all the assertions from industry and government, the "carbon capture and storage" technology required to make coal "clean" does not exist.
This situation might not inspire confidence. But history suggests that mass, concerted popular movements, willing to peacefully break the law in opposition to major injustices, regularly produce momentous political shifts. Like other Climate Camps, we strongly support and will help facilitate peaceful direct action against major CO2 emitters. Whether this involves a mass day of action against a single target, several smaller actions, or something else, ultimately depends on what those present decide. The Camp operates on the basis of consensus – a non-hierarchical, democratic decision-making process that attempts to formulate proposals satisfactory to everyone involved. So if you have an alternative idea, come along and share it. I'll see you there.
• Tim Holmes is an activist for Climate Camp Cymru